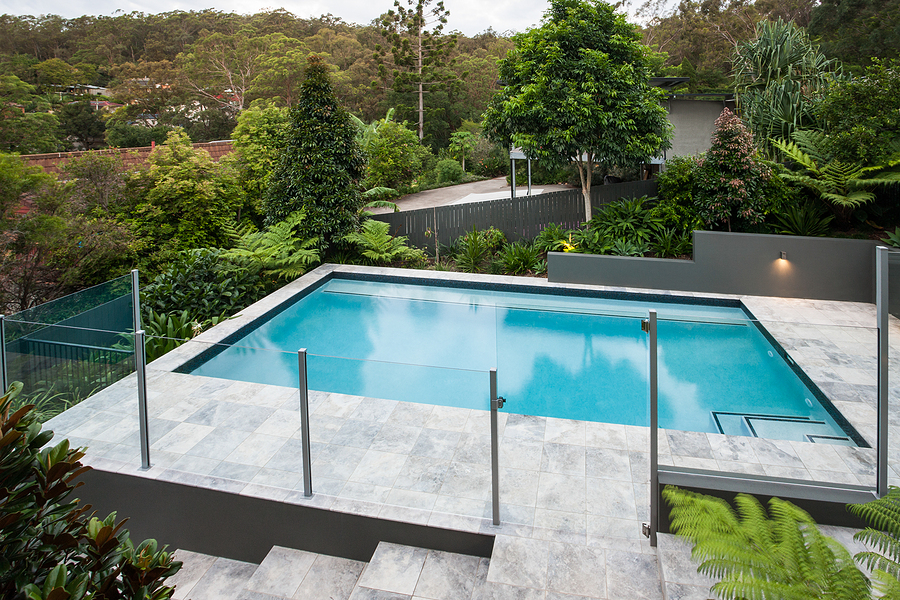 We know that you are often looking to find the right balance when it comes to fencing your property. Of course, you want to make sure that your property is safe and secure. But you also don't want to feel like you are boxed in either. Glass wall fencing can be a great way to compromise this situation. Glass fencing is strong and durable whilst also allowing you to enjoy an uninterrupted view, so your property or outdoor space won't feel cramped. So, you can be safe and enjoy a great view all at the same time.
Glass Wall Fencing
Our fence builders can also provide the option of glass fencing. Glass fencing is one of the many incredibly modern and stylish options that we can provide. Whether you want framed or frameless glass panels, our team can install glass wall fencing that's the perfect match for your needs. With incredible durability, design appeal and so many other great benefits, there are just so many reasons why glass fencing is a great choice for any home or property, especially if you need pool fencing. So, rely on the fence contractors that can provide the perfect fencing for your property by choosing our service.
Doesn't Block Your View
Probably the best benefit of glass fencing is that it's doesn't obstruct or block your view. A great view can really enhance your home or property in so many ways, including increasing its value. Glass fencing allows you to enjoy a great view, whilst still ensuring that your property is secure. This can also be great for safety, especially when it comes to something like your swimming pool. So, if you've got a great view that you don't want to lose, then glass fencing is a great option for your property.
Modern Design Appeal
Glass fencing is also great when you consider it from a design point of view as well. It provides real modern style and with so many options to choose from, including framed or frameless, you can choose something that perfectly suits the feel and design of your outdoor space. If installed creatively, and used in tandem with other parts of your outdoor landscape, they can even help to create the illusion of more space, which can also be great for the design or appeal of your outdoor space.
Swimming Pools
Glass wall fencing is also a perfect option for swimming pools. This is because glass fencing is largely resistant to pool chemicals, so this type of fencing won't experience any wear or tear or damage from being in close proximity to your pool. Along with that, given it they don't obstruct your view, as mentioned, this means it can be great for pool safety as it's easy to always keep an eye on your pool. This is especially important if you have any young children.